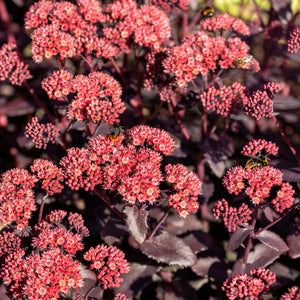 Easy Grow Seeds
Sedum Crimson Red Coccineum Rock Garden Succulent Flower Seeds
Regular price
$4.00
$0.00
Unit price
per
Tax included.
Shipping
calculated at checkout.
20 sedum seeds. A hardy perennial deemed perfect for all garden or home settings! Coccineum is evergreen through winter, the bronze-tipped green leaves turn rusty red in chilly autumns. When the flowers & stems go brown, they will linger quite some while and for tidiness sake may need to be removed. If left, the sedum will self-seed in August or September.

These seeds come with an option of Eco Packaging - Find out more. 


Growing Instructions
Perennial, 2-6 weeks at 15-18°C, sow April-June. 
Sedum is easily planted. For shorter varieties, simply laying the sedum seed on the ground where you want it to grow is normally enough to get the sedum plant started there. They will send out roots from wherever the stem is touching the ground and root itself. If you would like to further ensure that the plant will start there, you can add a very thin covering of soil over the plant. Sow anytime for indoor plant growing.
---