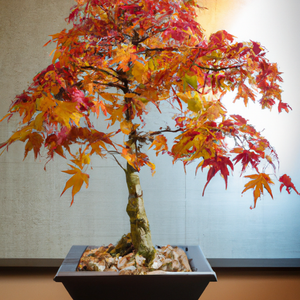 Easy Grow Seeds
Trident Maple Acer Bonsai Houseplant Seeds
Regular price
$8.00
$0.00
Unit price
per
Tax included.
Shipping
calculated at checkout.
10 trident maple seeds. A thick trunk, lovely colourful leaves and a sturdy disposition, the Trident Maple Bonsai Trees is one of the most sought-after bonsais by enthusiasts and collectors.

These seeds come with an option of Eco Packaging - Find out more. 


Growing Instructions
Sow very thinly in trays or pots of moist seed compost (eg. John Innes), lightly cover with compost and seal inside a polythene bag. Maintain an optimum temperature of 18-21C for 8 weeks, then place the container(s) in the fridge for a further 8 weeks. Then, return to 18-21C and germination should take place. Keep out of direct sunlight.

---