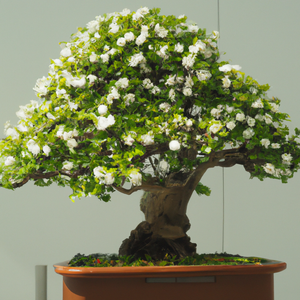 Easy Grow Seeds
Dwarf Myrtle Bonsai Houseplant Seeds
Regular price
$8.00
$0.00
Unit price
per
Tax included.
Shipping
calculated at checkout.
10 Dwarf Myrtle Bonsai seeds. Native to the Mediterranean and northern Africa, the common myrtle (Myrtus communis) has been beloved as a houseplant and topiary since ancient times. The ancient Greeks and Romans associated this plant with love and virginity and for this reason myrtle twigs with the delicate white flowers are often used for wedding bouquets and bridal wreaths.

These seeds come with an option of Eco Packaging - Find out more. 


Growing Instructions
To propagate myrtle from seed, gently press the seeds into moist potting mix or composted soil using a regular sized pot or planting tray. Add a thin layer of sphagnum moss and place the pot or tray in a plastic grow bag or place a propagator lid on top of tray. Move to a well-lit, warm location, about 75 degrees F (24 C.).
---