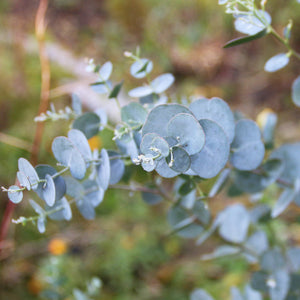 Easy Grow Seeds
Eucalyptus Cinerea Silver Dollar Houseplant Seeds
Regular price
$8.00
$0.00
Unit price
per
Tax included.
Shipping
calculated at checkout.
10 eucalyptus seeds. Eucalyptus cinerea subsp. cinerea is a charming tree, ranging from small to moderately sized, known for its dense and compact crown adorned with stunning silvery foliage. It holds significant popularity among eucalyptus enthusiasts, particularly in temperate regions and colder areas. This tree is an excellent option for privacy planting and screening, providing an attractive and effective barrier. Its distinct beauty and adaptability make it a favoured choice for various landscapes and gardening projects.

These seeds come with an option of Eco Packaging - Find out more. 


Growing Instructions
Plant in slightly acidic soil in a position of full sun and keep sheltered from cold when young. Plant in chalky, clay, loamy, sandy soil (but will tolerate most soil types). Soil should be well-draining.

---