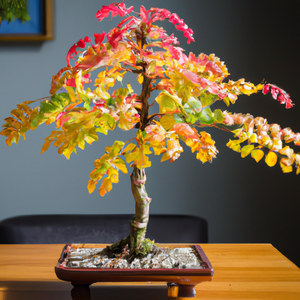 Easy Grow Seeds
Pistacia Chinesis Bonsai Houseplant Seeds
Regular price
$8.00
$0.00
Unit price
per
Tax included.
Shipping
calculated at checkout.
10 Bonsai seeds. Pistacia chinensis is a small to medium-sized tree in the genus Pistacia in the cashew family, Anacardiaceae, native to central and western China. This species is planted as a street tree in temperate areas worldwide due to its attractive fruit and autumn foliage.

These seeds come with an option of Eco Packaging - Find out more. 


Growing Instructions
Pre-soak the seed for 16 hours in alkalized water, or, for 3 - 4 days in warm water (use a thermos). Two months cold stratification may speed up germination. Plant 3/4" deep at 80°F. Keep damp (cover pot with plastic sheet) and provide bright light. The germination is variable and can be slow.

---