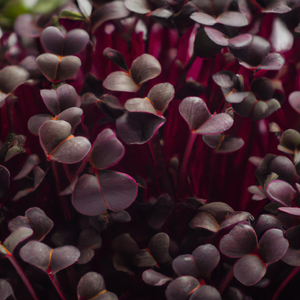 Easy Grow Seeds
Red Russian Kale Microgreen Seeds
Regular price
$7.00
$0.00
Unit price
per
Tax included.
Shipping
calculated at checkout.
3600 kale seeds. Blue-green colour to leaves with purple accents to the veins. Leaves are flat with frilly edges. Colour intensifies with colder temperatures. Sweet flavour. 

These seeds come with an option of Eco Packaging - Find out more. 

Growing Instructions
Soak seeds for 12hrs or overnight before planting to quicken up the germination process. Place onto growing medium of your choosing. Place in sunny spot, in greenhouse or windowsill. Keep moist but not wet, plant misters are perfect for this. Should be ready in 8-12 days.
---